MANDATORY DECISIONS ARE CRITICAL - VERY!
Why so many infected cases in New York compare to California?
These two states have a similar number of infection on it's first week..
Let's look back in March 2nd..
In early March, health officials in northern California were recommending that companies allow employees to work from home.
Employers were urged to stagger starting and closing times. Companies were asked to suspend nonessential travel.Apple encouraged its Silicon Valley employees to work from home, according to a company spokesperson. It's Seattle employees also began working remotely.The iPhone maker's headquarters is in Cupertino.
It also has offices in Santa Clara."So much of the businesses, particularly in northern California, are the tech businesses. And companies like Google and Apple and Salesforce and others told their employees to work from home as early as March 5,.
"There was a general sense here that this is serious stuff, that the experts are telling us we need to do this. And people listened."

In one of the most draconian measures at the time, nearly seven million people across a wide swath of Northern California, including Silicon Valley, were ordered to shelter in place effective March 16.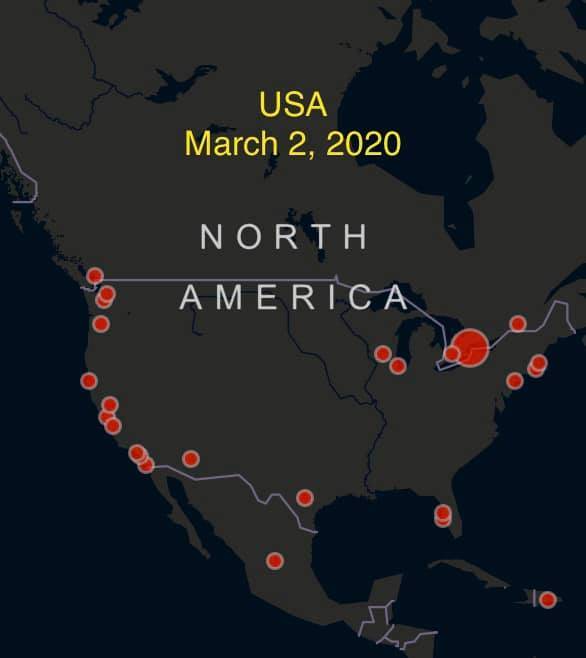 Governor issues early statewide stay-at-home order
Under the statewide order issued March 19, Californians should not leave home except for essential things such as food, prescriptions, health care and commuting to jobs considered crucial."This is a moment where we need some straight talk," Newsom told reporters at the time.
"As individuals and as a community, we need to do more to meet this moment."Essential services such as groceries, pharmacies, gas stations, farmers markets, food banks, convenience stores and delivery restaurants remained open. As did banks, local government offices that provide services and law enforcement agencies.
Nonessential services such as dine-in restaurants, bars, gyms and convention centers shut down under the order.
New York state did not issue a stay-at-home order until March 20. It took effect two days later.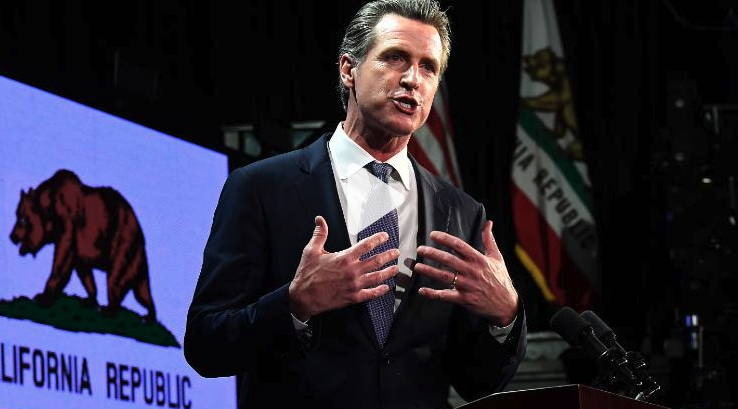 Still no mandatory decisions nationwide...
Unfortunately, this is true! Resulting to confusion and less mitigation...
If so, we will be looking in the upwards of 1.5 to 2.2 Million deaths in the US alone.
It's clear that the answer to less outbreaks and deaths would be to stay home!
Ordered in a mandatory nationwide scale, not per State.
If you need to get essential goods such as groceries, medication, and other household necessities.
"Please wear a mask..."
There has been a lot of confusion with this rule --- as to who or what type of mask to use and but it's already.
An estimated additional 180 - 195 deaths per day occurring at home in New York City due to COVID-19 are not being counted in the official figures. "Early on in this crisis we were able to swab people who died at home, and thus got a coronavirus reading. But those days are long gone. We simply don't have the testing capacity for the large numbers dying at home.
Now only those few who had a test confirmation *before* dying are marked as victims of coronavirus on their death certificate. This almost certainly means we are undercounting the total number of victims of this pandemic," said Mark Levine, Chair of New York City Council health committee

But here's the good news... Daily deaths from April 3 to April 6 is a clear sign of slowing the spread. ..Double rise every few days finally stopped. It's increasing but not multiplying... It seems like the 'lockdown' order is making an impact.
So, please stay home until April 15th --- We are hoping for this rule to be a nationwide mandatory order. It has to be.
If we keep this pace, it will eventually get us back to normal --- hopefully at the end of June.
Source: worldometers.info, cdc.gov, jhu.edu